Welcome to My Photo Genie
We offer Estate agents a complete and easy turn key solution for all their marketing needs, from Basic photo Editing to Floor plans and virtual staging.
My photo Genie is the only website you'll ever need, we deliver outstanding quality, quickly, efficiently and at affordable prices.
So whether you want to be…. one step ahead of your competitors, win more Instructions or just be able to charge Higher Fees, don't delay take your FREE trial today!
100% Satisfaction or your money back!
ALL IMAGES RETURNED IN 24 HOURS
SPECIAL OFFER for a limited period only….
Email us NOW AND GET
£10 of FREE CREDITS
Basic Edit – from 71p
Transform your photos.  Free blue skies included with basic edits!
Object Removal – from £1.95
Remove unsightly objects like Bins, Competitor's Boards and even cars
Virtual Boards – from 71p
Great for some extra branding and showing which property is for sale.
Slideshow – from £11.21
Your vendors will love zooming in from space and seeing their property come to life.
Virtual staging – from £22.46
Add virtual furniture to bland, boring property photos…
Floor plans – from £3.71
We can create everything from plain Black & White floor plans to colourful branded ones
Day to Dusk – from £4.45
Replace your existing day time sky, with beautiful dusk colours.
Find out more….
Green Grass – from £2.21
WWhy not brighten up those outside spaces by adding a perfect lawn?
Virtual Re Staging – from £29.96
Remove the furniture & show buyers how the space could work by adding virtual furniture
Bespoke Boards
Impress vendors, show hidden properties, stunning views & internal features Find out more….
Leaflets
We have an diverse and extensive range of personalised leaflets to chose from…
Display Photos from 71p
Portrait style images don't look good on Rightmove or Zoopla. So try these fabulous 'Display Photos' instead.   Find out more….
Turn two seperate portrait photos…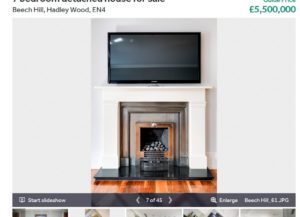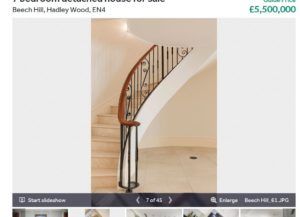 …into one landscape image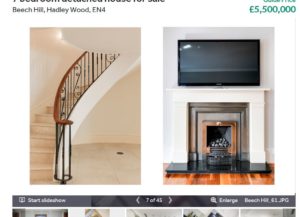 Using My Photo Genie is easy
Just upload your images using our upload feature, select your desired modifications and let us do the rest!